The subject
The subject of the lecture will be to familiarize students with the concept of law (with an indication of the departments and disciplines), legal provisions and legal norms. The principles of constructing and exegesis of a legal text will be presented. In addition, the concepts of legal capacity, legal capacity, judicial and procedural (and postulative) capacity of natural and legal persons and organizational units with legal capacity will be presented. The concept of subjective right will also be presented.
Business analytics, as the knowledge and software used to build analysis models and simulations to create scenarios, understand realities and predict future states based on data mining, predictive and applied analytics and forecasting utilize a commercial low to facilitate the analytical process in certain low and economical context.
International commercial law
In this part of the lecture, issues related to running a business will be presented, in particular the ways of understanding the status of entrepreneurs in various legal systems in Europe, then the rules for registering entrepreneurs, legal forms that are used to conduct business and the rules for representing entrepreneurs in trading. Then, general issues regarding contracts and the determination of legal provisions applicable to determine the legal effects in given factual circumstances will be presented.
Protection of intellectual property rights
In the last part of the lecture, issues concerning copyright (and related rights) and industrial property rights will be presented. The scope of exclusive rights and the procedures used to protect them will be described.
Topics
The concept of law.
Legal system.
Legal norm and legal regulations.
Statutory law and other normative systems.
Principles of legislation.
General clauses referring to outside the legal system.
Departments, fields, and branches of law.
Basics of civil law.
Outline of civil law.
Outline of commercial law.
Outline of intellectual property law.
Territoriality of law.
The concept of international private law.
Principles of finding the applicable law.
Cross-border structures of private law.
Transnational protection of intellectual property rights.
Resolving disputes in international transactions.
Legal challenges related to modern technologies.
Literature:

W Dajczak, P. Wiliński, T. Nieborak, Foundations of law. The Polish perspective, Warsaw 2021,
R. Goode, E. McKendric, Goode and McKendrick on Commercial Law, 6th Edition, 2021
M. Heideman, Transnational Commercial Law, London, 2018
Ch. Twigg-Flesner, Foundations of International Commercial Law, Routledge, 2022
J. R. Mata Dona, N. Lavranos, International Arbitration and EU Law, New York 2021
Aneta Skorupa-Wulczyńska, Legal English. Civil and Commercial Law, Warsaw 2016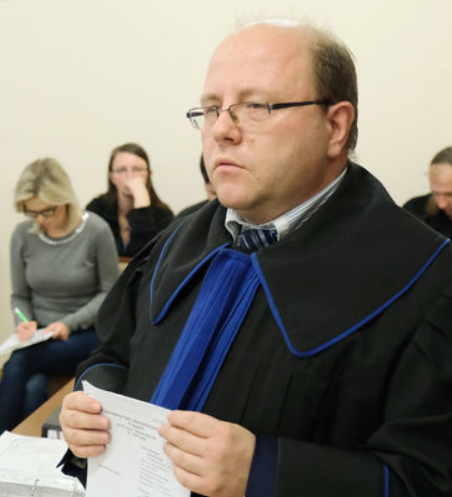 Professor
dr Przemysław Bryłowski
He is a researcher and educator. He is conducting research focusing on collective investment schemes (companies with variable share capital), tax optimization with the use of organizational units of foreign legal systems, the admissibility of continuing business activity by the legal successors of the deceased entrepreneur.
https://datascience.umcs.pl/wp-content/uploads/2023/01/grabowska-7876197.jpg
560
840
Mieczysław Pawłowski
https://datascience.umcs.pl/wp-content/uploads/2022/01/umcs-logo2-300x108.png
Mieczysław Pawłowski
2023-02-19 09:55:58
2023-02-19 09:56:01
Introduction to commerce law